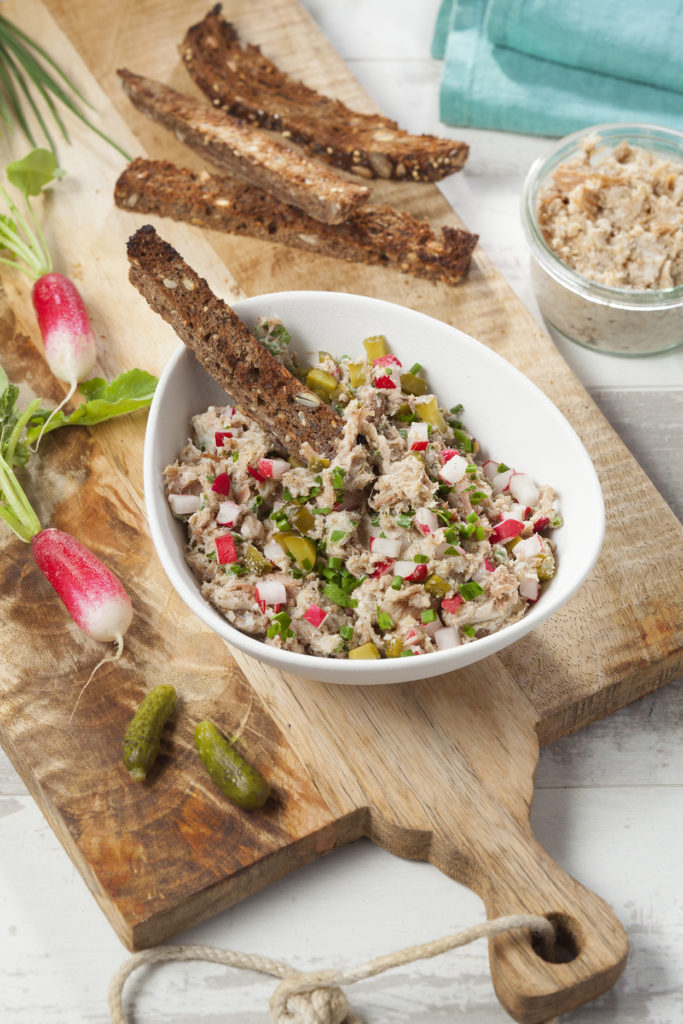 Ingredients
Serves 4
150g pork rillettes
6 radishes
6 small gherkins
½ bunch chives
½ bunch parsley
250g rye bread
Freshly ground pepper

Preparation
Preparation: 10 minutes
Remove the rillettes from the fridge.
Chop the chives and parsley very finely.
Wash and dry the radishes.
Very finely dice the radishes and gherkins.
In a bowl, mix all these ingredients with the rillettes, using a fork. Season generously with pepper.
Just before serving, grill the bread and slice into soldiers.
Serve immediately.