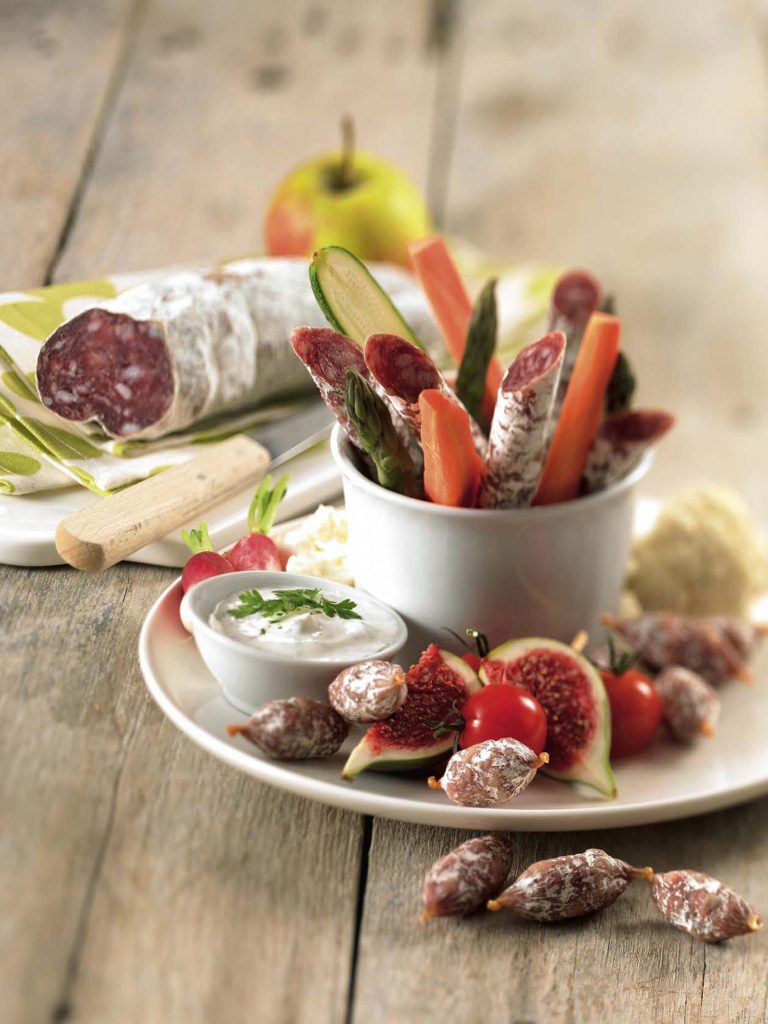 Ingredients
16 mini dry-cured sausages on a string
8 long dry-cured sausages
1 dry-cured sausage
4 figs
16 cherry tomatoes
150ml low-fat cream
15ml lemon juice
½ handful of chives
Salt and pepper
2 carrots
8 asparagus spears
8 cauliflower florets

Preparation
Cut the figs into quarters.
Prepare 16 mini skewers with ¼ fig, 1 mini sausage and 1 cherry tomato.
Mix the cream, lemon juice and chopped chives. Season with salt and pepper. Pour into a small bowl.
Peel carrots and cut into strips.
Blanch the asparagus spears in a pot of salted boiling water for 1 minute, then strain.
Arrange the raw veggies and sausages in a bowl.
Arrange the saucissons on a wooden board.
Serve with the cream sauce.