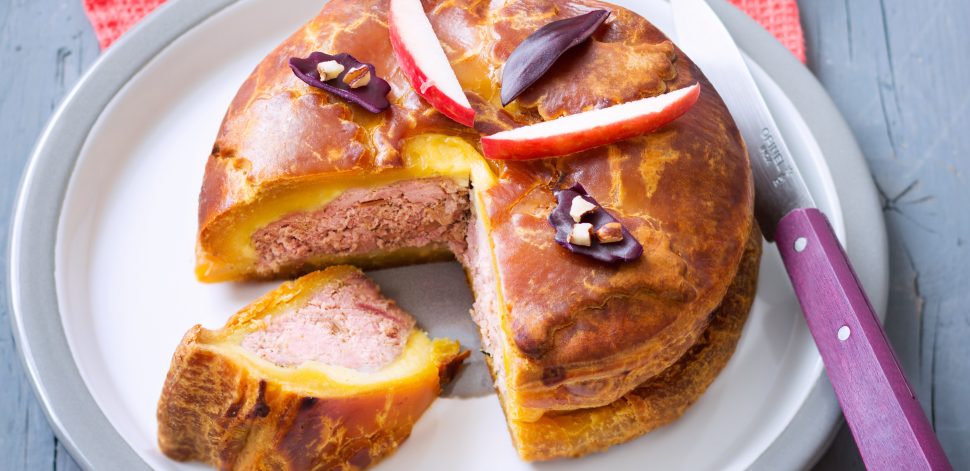 Ingredients
Serves 4
1 large shop-bought meat pie
4 handfuls of tender salad leaves (spinach, rocket, beetroot shoots etc.)
½ red cabbage
½ apple
1 tbsp cider vinegar
1 tbsp hazelnut oil
2 hazelnuts, chopped

Preparation
Re-heat the meat pie according to instructions.
Wash the leaves and finely shred the red cabbage, setting aside two cabbage leaves to garnish.
With the tip of a knife, cut the reserved cabbage leaves and apple into shapes and use to decorate the surface of the warm pie.
To make the vinaigrette, mix together the cider vinegar and hazelnut oil, and add the chopped hazelnuts.
Serve the pie with a salad of tender leaves and shredded cabbage and cider -hazelnut vinaigrette.