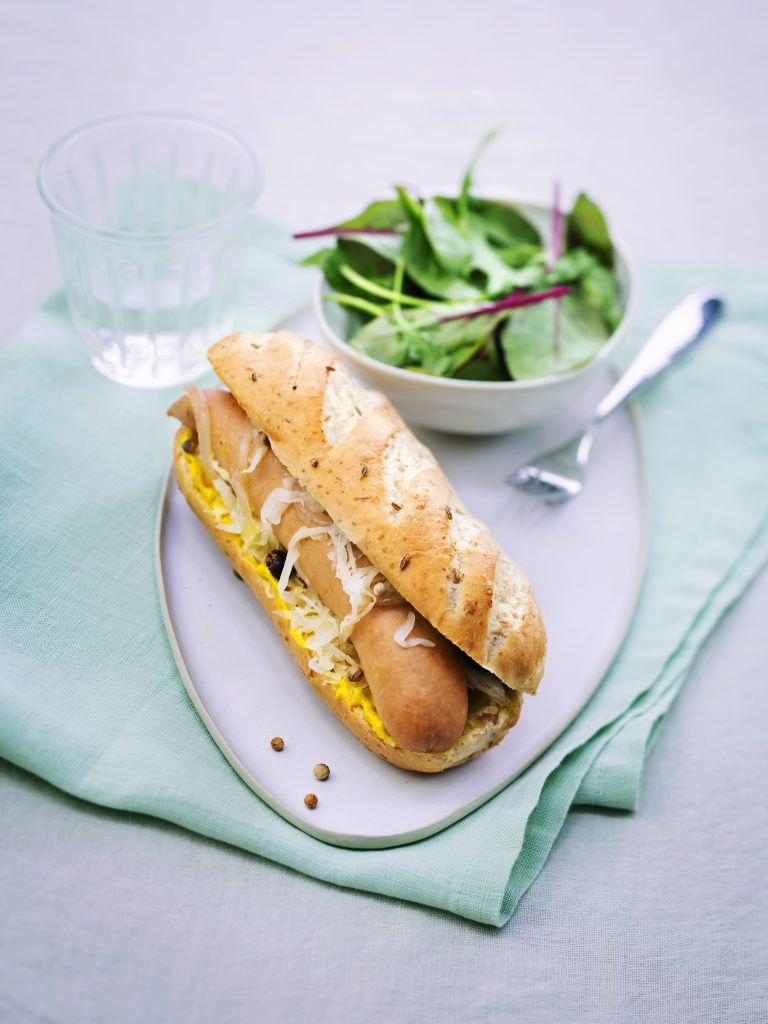 Ingredients
Serves 4
4 hot dogs (saucisse de Strasbourg)
1 red onion
5ml olive oil
100g cooked sauerkraut
A few juniper berries
A few coriander seeds
Salt, freshly ground pepper
4 brioche baguettes
Mustard
Baby lettuce or baby greens
Walnut oil

Preparation
Preparation: 15 minutes
Cooking: 6 to 8 minutes
Peel the onion and cut into fine rings.
Heat the oil in a skillet and sauté the onion until nicely browned. Add the sauerkraut, a few juniper berries and coriander seeds, then stir for a few moments. Season with salt and pepper.
Slit the baguettes lengthwise, without separating completely. Place in the oven to reheat.
Simmer the sausages in a pan of boiling water for 3 or 4 minutes.
Brush the baguettes with mustard and spread with sauerkraut. Place a sausage in each hot dog. Season to taste.
Enjoy the hot dogs nice and warm with a salad of baby greens and walnut oil dressing.