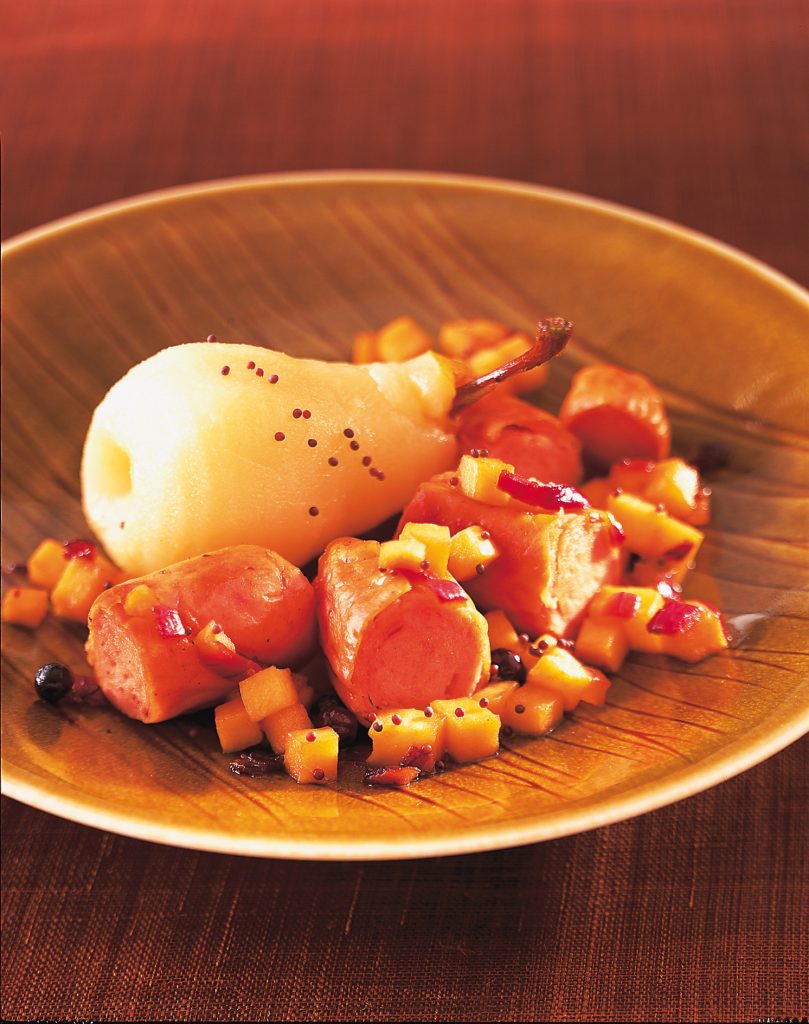 Ingredients
4 smoked knack sausages
4 small pears
Honey
Zest and juice of 1 lemon
1 tsp. Juniper berries
2 Granny Smith apples
1 red onion
Canola oil
1 tsp. mustard seeds

Preparation
Preheat the oven to 180°C.
Prick sausages with a fork and cut  into three pieces. Place on parchment paper and cook in the oven until  golden brown.
Meanwhile, prepare the fruits: peel the pears and leave stems intact. Place in a pot with enough water to cover. Add honey, lemon zest and juniper berries. Simmer on a low heat for 20 minutes.
Hollow out the apples and cut into small cubes (without peeling).
Peel the red onion and cut into small pieces. Sauté in a non-stick skillet with a dash of canola oil. Cook until onions are translucent. Add the mustard seeds and cubed apples. Let them brown.
Prepare the warm plates with 1 cooked pear, 3 pieces of sausage and a few spoonfuls of the apple and onion mixture.