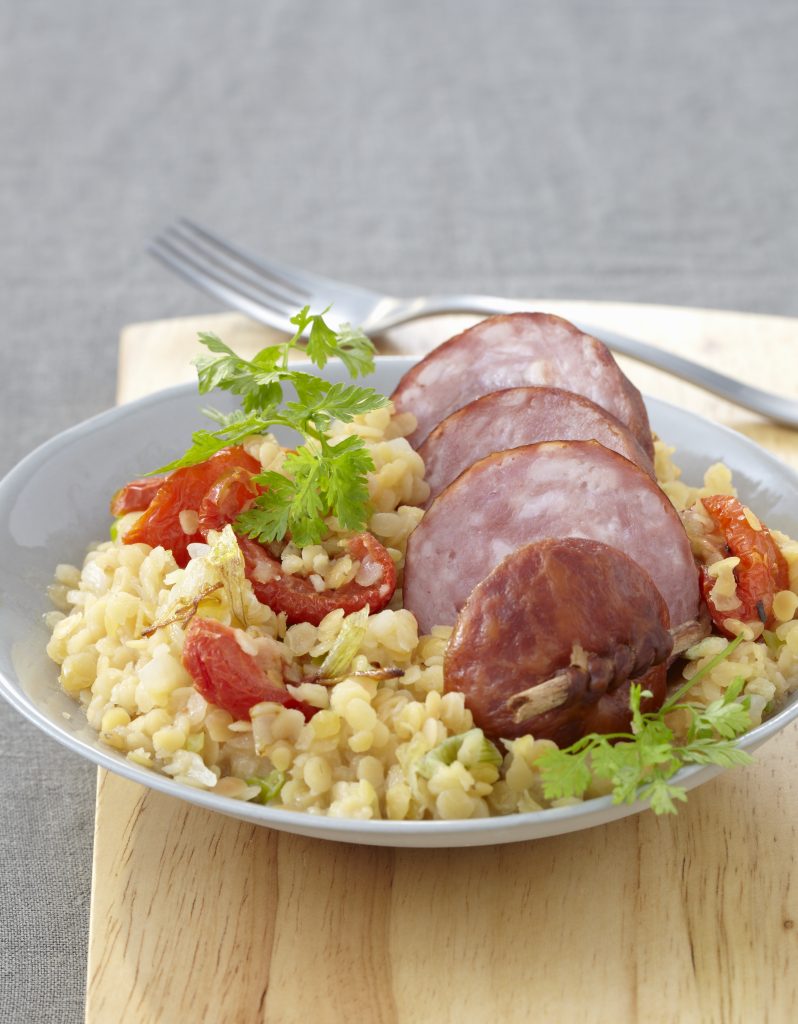 Ingredients
2 Morteau sausages
3 glasses of red lentils
10 glasses (1.5l) vegetable stock
1 jar confit tomatoes
4 spring onions, chopped
1 tbsp olive oil
1 tbsp curry powder
1 small bunch parsley
Salt
Freshly ground pepper

Preparation
Preparation: 10 minutes
Cooking: 25 minutes
Heat the olive oil in a pan and gently cook the finely-chopped spring onions for 5 minutes. Add the lentils and curry powder, cook for another minute.
Add the vegetable stock and cook on a medium heat for 15 minutes. Season towards the end of cooking. Keep warm.
While the lentils are cooking, cover the Morteau sausages with plenty of boiling salted water in a pan. Simmer for 15 minutes. Drain and slice into rounds.
Ladle out the lentils into bowls, garnish with a few confit tomatoes and sprinkle with chopped parsley just before serving.